Bulk Liner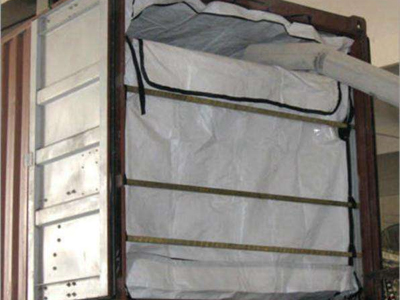 Introduced:
Container bulk liner bag with container transport, can be shipped in large tonnage of solid bulk granular / powder raw materials. As compared with a traditional woven bag and tons have more economic and convenient way, is currently widely used in growing granule / powder products in the transportation market.
Advantages:
Sealed package, so as to effectively avoid the pollution from the seller to the buyer;
Save transportation space, effectively increase the volume of traffic;
Easy to operate, greatly reduce labor and workload;
Wide range of use, suitable for granular and powder products;
Suitable for rail, sea and other means of transport.
Suitable product:
Bulk granular / powder raw materials, such as: grains, flour, plastic particles and a variety of chemical raw materials, etc..