IBC liquid ton bag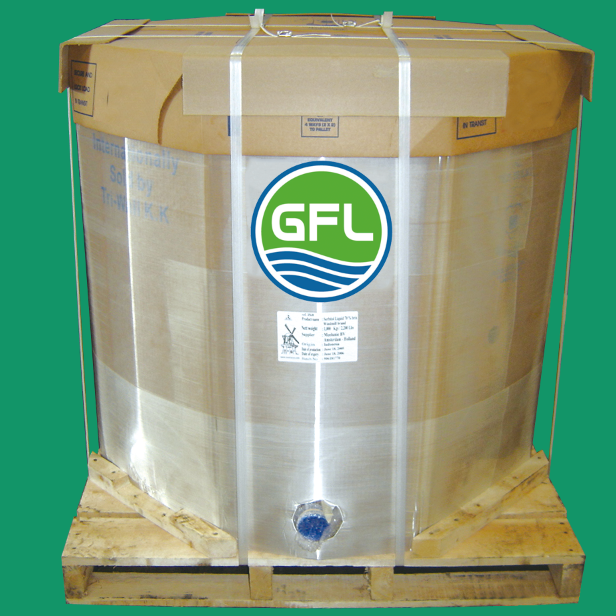 introduce
IBC is the traditional cardboard tons of box bucket, plastic container and IBC tank ideal substitute. It is made up of high strength hard cardboard boxes and food grade PE inside the box.
Each IBC can carry up to non hazardous liquid products up to 1200 liters, saving unloading time, treatment costs, but also greatly save transportation space and cost.
The liquid outer packing box made of high-strength corrugated paper, consists of food grade or aseptic bag lining.
Liquid packaging is mainly divided into three types: 275 gallons (1000 liters), 250 gallons (945 liters) and 220 gallons (830 liters).
Characteristic
Economics
To meet the low cost of purchase, but also eliminates the high cost of cleaning and return to the box.
strong
The strong outer container and the inner liner bag ensure the safety of the transporting liquid.
Easy operation
Simple and effective design to the IBC has brought a quick, simple and easy to install the technical characteristics.
Wide use
Can be customized according to customer's different characteristics of different products IBC, so as to meet all the non hazardous liquid transportation.
Suitable product
BLT-1 liquid bag is only applicable to the shipment of non hazardous liquid products.
Food category:
Wine, edible oil, concentrated juice, food additives, mineral water, malt extract, syrup, etc.;
Industry with various types of oils and fats:
Lubricating oil, lubricating oil additives, transformer oil, white oil, tung oil, glycerin etc.;
Non hazardous liquid chemicals:
Plasticizer, synthetic resin, propylene glycol, ethylene glycol, herbicide, fertilizer, natural latex, synthetic latex, etc.;